Address:

4457 Flagship Avenue, Southport, NC US 28461Map to church

Phone:

(910) 457-0300

Email:

Web:

Denomination:

Southern Baptist

Worship Style:

Blended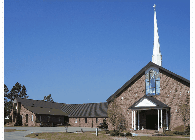 Service Times
Sunday 10:30 AM
Sunday 6:00 PM
Description
At Beach Road Baptist Church, our goal is to glorify God by reaching people for Him with the Gospel of Jesus Christ and to disciple them to reach others.

Sunday mornings are exciting times at Beach Road. In our worship and Bible study time, our focus is on celebrating the God we serve, studying the Word He gave us, and having fellowship with the family of God. In our worship service each week, we have a blended style of music and our pastor brings a challenging message from God's Word.

This is a great place to serve and to grow. We seek to reach out to people in our community and we invite you to visit. We are eager to know you and are excited to share with you the marvelous ways God is working in our church.

If you are not familiar with our Church and your first contact with us is online: We would be pleased to hear from you! Please let us know what your needs and questions are, we will be more than happy to help.